Modern Tea Enterprises with the Whole Industry Chain
Gui Tea Group is a modern tea enterprise which integrates tea planting, research and development, production, marketing and tea area tourism. It insists on producing "clean tea" according to EU standard (EU MRLs requirement for tea products). Gui Tea belongs to National Key Leading Enterprises in Agriculture with famous enterprise like Yili and Nongfu Shanquan.

As the leading brand of Guizhou Tea, Gui Tea Group has been committed to "Sharing the purest tea to the world" as its corporate mission, shouldering the responsibility of driving the development of Guizhou characteristic industries and leading Guizhou Tea to the whole country and to the whole world.
Fertile Soil, Careful Cultivation, Good Quality Plateau Tea
With high altitude but low latitude, Guizhou is a place free from pollution and a place shrouded in heavy clouds and mist all the year round.  Thanks to this unique Geographical and ecological environment, Guizhou is a blessed producing area for high quality plateau tea.
EU Standard Ecological Tea Garden
Gui Tea Group has adhered to EU Standard from its source to cultivate deluxe quality tea bushes with modern scientific management mode.
Gui Tea Group has 140,000 mu top-level ecological tea garden, all conform to EU standard and get RA certified. Some of them are organic certified by Ecocert.
Unified Management by Gui Tea Union
To ensure green ecology and pollution-free, the special organic fertilizer developed by our tea experts Mr. Mu is used uniformly in our tea garden. Both manual and mechanical methods are used in weeding, and it is forbidden to use herbicides. Physical ways like yellow sticky trap and electronic insects repellent  are used to prevent the insects.
Modernized Production EU Standard Quality
One production line only needs three workers, which realizes the whole process of tea production without landing. With a daily dry tea productivity of 2.5 tons, Gui Tea ensures the mechanized, standardized and large-scale tea production.
GuiTea Group has built 300,000 square meters production bases in Fenggang, Jiu'an, Leishan and Jiangkou of Guizhou Province. Automated production lines are introduced from Kawasaki and Terada Manufacturing Co.in Japan to restore the taste of master tea and realize the scale production of master standard tea.
Scientific Quality Control and EU Standard Quality
Perfect quality control system: Taking EU standard as the company's standard, Gui Tea Group has established a traceable system for product quality and has passed the ISO:9001 quality system and got SC certification.
Gui tea Group has jointly built quality system with international authority testing agencies like Eurofins and SGS. Both domestic selling and exporting products meet EU food safety requirements.
Full Channel Marketing in China
The marketing channel of GuiTea Group covers tea merchants, KA, e-commerce and wine merchants, so as to realize true full-channel marketing. GuiTea Group has reached strategic cooperation with Beijing Wuyutai Teahouse, Laoshe Teahouse and Shanghai Wangyutai Teahouse. GuiTea Group takes the lead in cooperating with Maotai, Yanghe and other high-end liquor giants to open a new era of liquor-tea integration and realize win-win development for each other.
Global Marketing & Global Layout
The products of Gui Tea Group have been exported to more than 10 developed countries, such as Germany, the United States, Singapore and Australia, and are unanimously recognized by the exported to countries. The European standard matcha developed by Gui Tea Group is highly praised by senior Japanese tea experts and has been exported to Japan, France, Russia and the United States.
Renowned international reputation
On the 25th anniversary of the establishment of China-ASEAN diplomatic relations, the tea from Gui Tea Group was given as a precious gift to ASEAN politicians. Gui Tea also won the Oscar in the agricultural and food industry- German Agricultural Association Gold Award (DLG). Gui Tea Group has successfully got the Rainforest Alliance (RA) certification and has always been practicing the idea of "Sharing the purest tea to the world".
Gui Tea Group has been invited to participate in a Series of  matcha industry standards establishment such as "Guizhou Matcha" Group Standard and "Guizhou matcha Processing Technical Regulations", aiming to build a world super matcha factory.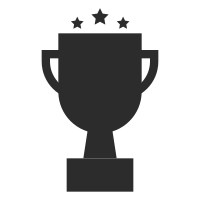 Lvbaoshi Green Tea appeared in 2003
Mr. Mou Yingshu innovatively invented Guizhou High quality plateau tea lvbaoshi green tea with one bud and two to three tea leaves,which is excellent in color, fragrance, taste and shape.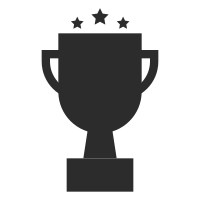 Lvbaoshi green tea won the 3rd CTE Gold Award in 2006
Lvbaoshi green tea was the first tea with one bud and two to three leaves won the gold award in China Tea Exposition, which is the most authoritative award in china tea industry.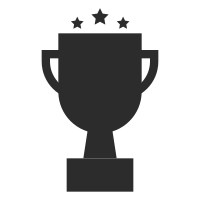 Lvbaoshi green tea appeared in International Tea Event in 2008
Lvbaoshi green tea is well-known both at home and abroad. It won the 5th CTE Gold Award and the Gold Award of the World Tea Association. Since then, the famous Guizhou tea "lvbaoshi green tea" has officially show itself internationally.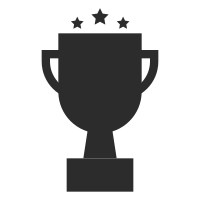 Lvbaoshi green tea became the famous trademark of Guizhou Province in 2012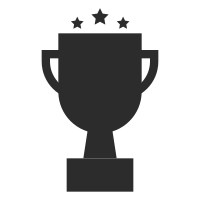 Hongbaoshi black tea appeared in 2013
Mr. Mou Chunlin invented and developed the  Hongbaoshi black tea with one bud and two to three leaves. Hongbaoshi black tea is with floral fragrance and tastes sweet.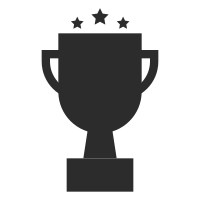 In 2016, Hongbaoshi black tea and Lvbaoshi green tea won the Gold Prize of German DLG Agricultural Association.
Hongbaoshi black tea and Lvbaoshi green tea both won DLG Gold Award, which is the Tea Industry Oscar Award.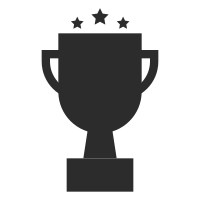 GuiTea Group becomes the leading in Guizhou in 2017
GuiTea Group has won the most influential enterprise in Guizhou Tea Industry. GuiTea Group has been selected as the top 50 tea brands in China.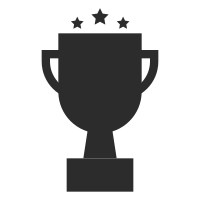 In 2018, Gui Tea Group got the Rainforest Alliance Certificate (RA). Gui Tea Group has always been practicing the idea of "sharing the purest tea to the world".
Humanistic and Ecological Tea Area Tourism
Guizhou Tea Fragrance——Jiulong Mountain Tea Garden
Tea Garden with altitude of 1400 meters
EU standard Gui Tea exclusive tea garden
Tribute tea Quality
The Heart of Tea Sea——Fenggang Zinc Selenium Tea
AAAA National Tourist Scenic Spot
The "Heart of Tea Sea" Landscape
Taste Fenggang Zinc Selenium Tea
Fanjing Mount Tea Tour——Guizhou Tea Tour Experience
Fanjing Mount unique landscape
Six Tea Mountains tour experience
Experience the pleasure of tea in person